Theatre: "FOOD"
Thursday, March 4, 2021, 7 – 8pm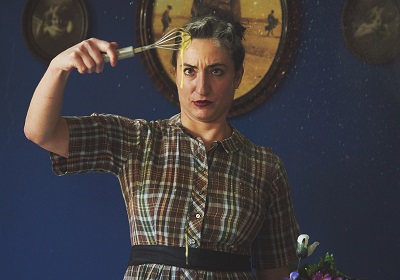 Every day through March 6, 2021
Contact Phone #:
530-752-5863
Event Type:
Arts and Entertainment
Presented by:
Department of Theatre and Dance
A multisensory performance piece, FOOD is devised and directed by Geoff Sobelle, Granada Artist-in-Residence. 
From the subtle poetics of smell to the grotesqueries of stuffing ourselves sick, FOOD explores the flavors we savor, the meals we return to, the labor, the tang, the spice and the smack, the quality and quantity — delivered to satisfy a ravenous appetite but served with a side of sharp, gnashing teeth.
Contains adult themes and language.