Coffee Hours on the UN SDGs
Wednesday, March 3, 2021, 10 – 11am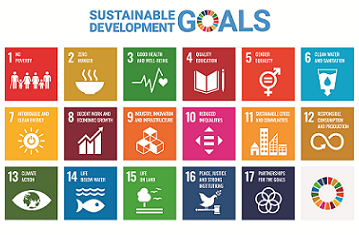 Location:
Register for Zoom Link
Event Type:
Environment and Sustainability, Food and Agriculture, Forums, Discussions and Information Sessions, Health and Wellness, Special Events
Audience Type:
Adults, Faculty and Staff, Students: All Registered Students
UC Davis Global Affairs, the Sustainability office, and Office of Diversity, Equity and Inclusion invite faculty, staff, students, and campus affiliates to join upcoming Coffee Hours on the SDGs over Zoom to share about their work contributing towards the Sustainable Development Goals (SDGs), connect and engage with others, and learn more about new opportunities, including UC Davis' Voluntary University Review of engagement with the SDGs. The informal gatherings are being held February 18, 5- 6 p.m. PST, February 23, 3- 4 p.m. PST, March 3, 10- 11 a.m. PST, March 11, 2- 3 p.m. PST. Register here.