'Sexual Citizens' Discussion Series for Staff and Faculty
Wednesday, February 24, 2021, 12 – 1pm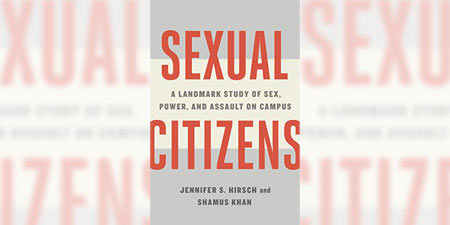 Monthly on the 4th Wednesday of the month through April 28, 2021
Event Type:
Forums, Discussions and Information Sessions, Health and Wellness
Presented by:
Love Lab and Center for Advocacy, Resources and Education
Four-part discussion series on topics addressed in Sexual Citizens: A Landmark Study of Power and Assault on Campus by Jennifer S. Hirsch and Shamus Khan. Reading the book beforehand is encouraged but not required. Discussions will be held monthly on the fourth Wednesday for four months — Jan. 27, Feb. 24, March 24 and April 28 — with all sessions running from noon to 1 p.m. Register here.