Conversations with Latin American Authors: Stefano Varese
Wednesday, February 24, 2021, 12 – 1pm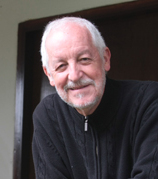 Event Type:
Forums, Discussions and Information Sessions
Presented by:
Stefano Varese
Sponsored by:
UC Davis Hemispheric Institute on the Americas, UC Davis Global Affairs, Stanford Center for Latin American Studies, San Jose State University's Department of World Languages and Literatures
Stefano Varese, UC Davis professor emeritus of Native American studies, will discuss his new memoir The Art of Memory: An Ethnographer's Journey. Charles R. Hale, dean of the Division of Social Sciences at UC Santa Barbara, will be commentator in this talk, part of the Conversations with Latin American Authors series.
Register for the webinar here.
Also available via livestream on YouTube.