Ballet Folklorico de Mexico de Amalia Hernandez
Friday, March 19, 2021, 7:30 – 9:30pm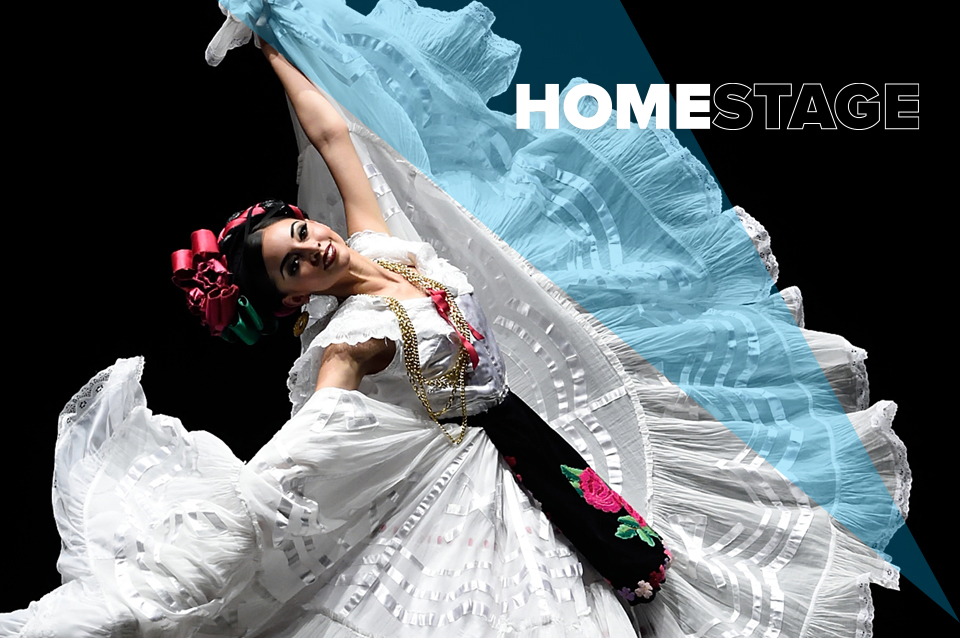 Event Type:
Arts and Entertainment
Presented by:
Mondavi Center Presenting Program
Sponsored by:
UC Davis Health, Simon and Merrilee Engel
Founded in 1952 by dancer and choreographer Amalia Hernández, Ballet Folklórico brings together the music, dance and costume of Mexican folklore from pre-Colombian civilizations through the modern era.  
This HomeStage performance will include never-released footage from a September 2017 performance at Palacio des Bellas Artes, one of Mexico City's most historic venues, in Mexico City on the occasion of the 100 year anniversary of Amalia Hernandez' birth.  
The performance features the great Mexican ballet dancer Elisa Carillo and the Orquesta Sinfónica Nacional. The company has developed choreography for 40 ballets, composed of 76 folk dancers who have performed extensively across Mexico and abroad. 
Ballet Folklorico de Mexico de Amalia Hernandez Saturday Social 
Saturday, March 20, 2021 – 4 PM