Mindful Self-Compassion Meditation
Friday, December 17, 2021, 12:10 – 12:50pm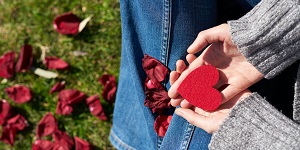 Location of Event:
UC Davis Campus
Event Type:
Free Events, Health and Wellness
Presented by:
UC Living Fit Forever Program
Join Maureen Craig, RN, MSN, CNN, APHN-BC, every Friday for a Mindful Self-Compassion meditation session - a kind, connected presence during these challenging times. These sessions are open to all UC Davis and UC Davis Health Staff, Faculty and Students. Register for these 40-minute sessions via Zoom, scheduled through Dec. 2021. After registering, you will receive an email confirmation with information on how to join the sessions.