"Reduce, Reuse, Recycle: Whole Genome Evolution and Gene Co-Option Among the Carnivorous Plants"
Friday, March 12, 2021, 12:10 – 1pm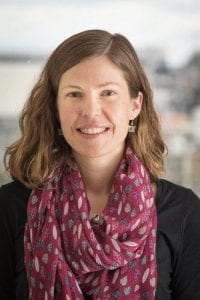 Event Type:
Free Events, Lectures and Seminars
Presented by:
College of Biological Sciences
Sponsored by:
Plant Biology Graduate Group
Speaker: Tanya Renner, Assistant Professor, The Pennsylvania State University
Carnivorous plants provide ideal model systems for investigating both evolutionary transitions and convergence, because this unusual adaptation arose multiple times among angiosperms (possibly 10 times, among 5 orders) with remarkable cases of morphological and molecular convergence across deep time. Shared among these lineages is the ability to digest metazoans as a means to obtain essential nutrients (primarily nitrogen and phosphorus), a process that is determined in part by suites of digestive enzymes associated with morphologically diverse modified leaves that serve as trapping mechanisms. In all carnivorous plants studied so far, evidence points to co-option of common defense proteins for prey-responsive functions such as digestion; however, details concerning the origins, evolution and mechanisms of action of the relevant gene families remain only poorly understood. Dr. Tanya Renner and members of her laboratory examine the extent that co-option has played in the functional diversification and regulation of defense proteins used in prey digestion among independently evolved carnivorous plants. Renner's research has broad implications for understanding how plants repurpose common defense genes for nutrient acquisition.
Via Zoom - ucdavis.zoom.us…
Contact cbsevents@ucdavis.edu for password