Book Project: Mental Health in the Black Community: Experiences, Perspectives, and Healing
Wednesday, February 24, 2021, 6 – 7:30pm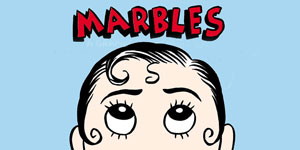 Event Type:
Forums, Discussions and Information Sessions, Free Events, Health and Wellness, Lectures and Seminars
Presented by:
MH (Mental Health) First
Sponsored by:
UC Davis Health African American Faculty and Staff Association, Office for Health Equity, Diversity, and Inclusion & Campus Community Book Project
A workshop by Tiffany R. Mimms, President and Clinical Psychologist, Rosetta Center for Counseling and Wellness, Inc & Chase Moore, Founder and Educational Psychologist, Pan African Wellness Center.
The 2020-21 book project features a yearlong program around graphic memoir Marbles: Mania, Depression, Michelangelo and Me by Ellen Forney, and the overall theme of mental health. See the calendar.