REMOTE - Live Mindfulness and Heartfulness Meditation
Wednesday, August 26, 2020, 12:45 – 1pm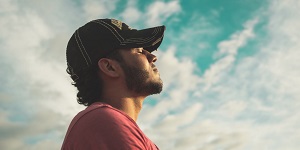 Event Type:
Health and Wellness
Presented by:
Staff and Faculty Health and Well-Being Program
During this time of change and uncertainty, build your stress resilience through mindfulness and loving kindness meditations. Open to beginners and experienced meditators alike. This month's sessions will be led by Neesha Patel of Staff and Faculty Health and Well-being, and may include some prerecorded guided meditations from UCSD and UCLA on select days. 
From Aug. 3-27, join us for the following sessions: 

Mondays, Aug. 3, 10, 17, 24 (4:15-5 p.m.) — Mindfulness Meditation

Wednesdays, Aug. 5, 12, 19, 26 (12:45-1 p.m.) — Breathe, Take a 15-minute Mindful Pause

Thursdays, Aug. 6, 13, 20, 27 (4:15-5 p.m.) — Heartfulness Meditation (emphasis on practices that cultivate positive emotions like compassion, loving kindness, gratitude and joy)

One-time registration covers all sessions. During registration, choose the session(s) you wish to attend. After registering, you will receive a confirmation email containing information on how to join the Zoom sessions.