Discover UC Davis
Thursday, March 4 – Friday, March 5, 2021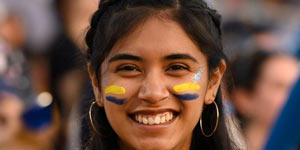 Contact Phone #:
530-219-0568
Event Type:
Forums, Discussions and Information Sessions
Presented by:
Undergraduate Admissions
Sponsored by:
Transfer Opportunity Program (TOP)
Plant a seed. Sprout a career.
Discover UC Davis is a free career-planning and exploration symposium for community college students. You're already halfway to the start of a great future. Now give your education the nutrients it needs to blossom by joining us at this 2-day event where you can develop a solid career plan.
Thursday, March 4

3-6:30 PM
Day 1 walks you through the basics of transferring to a UC campus and focuses on careers in science, technology, engineering and mathematics:
Take a virtual tour of campus and lab spaces.
Learn about pre-health, engineering and computer science majors and program support from college advisors and faculty.
Career advisors offer tips on preparing yourself for a successful career.
Get insider information from current UC Davis transfer students.
Friday, March 5

Noon-3 PM

Day 2 covers undergraduate research, budgeting for students and the UC Pathway to Law School program:
Connect your major to career options.
Learn how undergraduate research positions you for job opportunities.
Discover how the UC Pathway to Law can guide you to a law degree with early exposure, mentoring, LSAT prep and fee waivers.
Get clued in on how smart spending can help make college more affordable.
Cultivate your career this spring while others wait for the seasons to change. Register for Discover UC Davis today.