UC Davis vs. University of Hawaii Women's Basketball Game
Saturday, February 23, 2019, 2 – 4pm
Location of Event:
UC Davis Campus
Contact Phone #:
530-752-2097
Event Type:
Athletics and Sports, Free Events
Presented by:
UC Davis College of Biological Sciences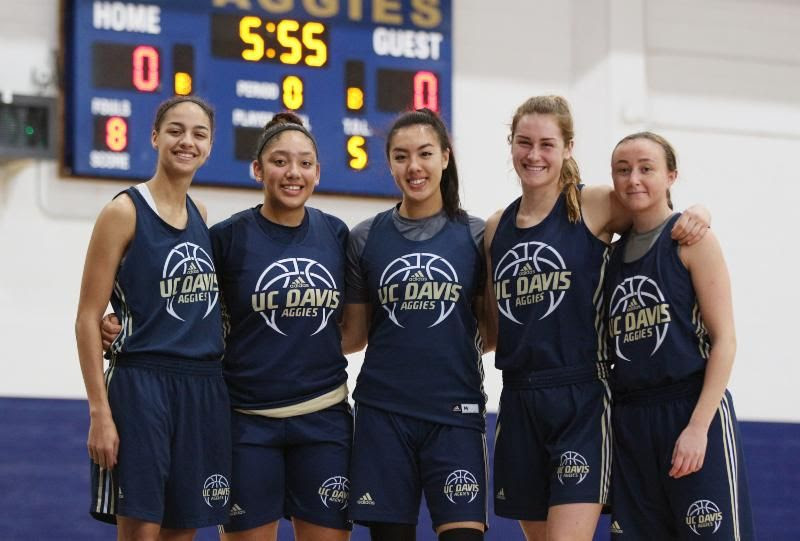 UC Davis vs. University of Hawaii Women's Basketball
Saturday, February 23, 2019
UC Davis Pavilion
Doors open: 1:00 p.m. | Tip-off: 2:00 p.m
You are invited to join Dean Mark Winey and the College of Biological Sciences at the UC Davis Pavilion to cheer on our UC Davis women's basketball team in their game against the University of Hawaii Rainbow Wahines. Five of the 15 players on the roster are undergraduate students in the College of Biological Sciences, including, from left to right, Cierra Hall, Makaila Sanders, Sophia Song, Kayla Konrad and Mackenzie Trpcic. UC Davis Athletics.
Click here to get tickets!
Use code AGGIEBIOALUM for your free ticket!
*Additional tickets can be purchased for $8 each
Please come by the Special Events Room for refreshments at pre-game and halftime. Check-in at the CBS table for name tags and directions.
Go Ags!